School Choir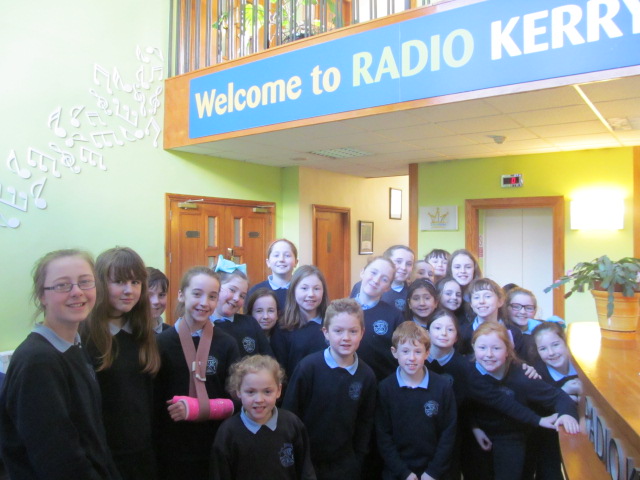 Our school choir began 10 years ago with our first public performance being the official opening of our new school building. Over the years, our choir has gone from strength to strength with children from 3rd to 6th class performing on Radio Kerry, participating in the Cross-Border Peace Proms and Sing Out Loud Concerts in the INEC and singing for graduation, retirement, Grandparents' Day and Communion masses. Our choir has also performed for our 1916 Rising Commemoration, our 150th Celebration of O'Brennan and Erasmus Welcome Ceremony. Under the direction of Ms Brosnan, our choir enjoys singing a range of pop, religious and traditional songs for these special events and occasions.
After two long years of Covid restrictions, we were delighted to welcome our choir back in April. It is lovely to hear the children's sweet melodies fill the corridors once again as we enjoy meeting for weekly rehearsals. Have a listen to our choir singing at our new school building's 10th Birthday Celebration in June.
25th Jan 2023
Have a listen to our wonderful choir singing at our Grandparents mass today...
17th Jun 2022
The choir at O' Brennan made a welcome return under the stewardship of Ms. Brosnan...
O'Brennan National School, Kielduff, Tralee, Co. Kerry, V92 AE73
Phone: 066 713 7448