School Lunches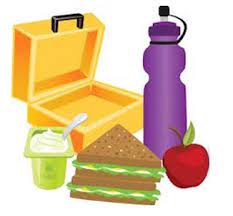 Carambola lunches are available Monday to Friday. Parents can log in and order lunches for the week. There are lots of options to choose from.
Fresh Salads & Wraps
Plain Pasta
Tomato Pasta
Chicken, Mayo & Mixed Leaves Wrap
Chicken Mayo Salad
Chicken Tikka Wrap
Egg Mayo Salad
Pancake with Cheese
Ploughman's Sandwich
Soft Cheese & Crackers
Tuna Sweetcorn Wrap​
Build Your Own Sandwich
​Choose Your Bread:
Half & Half / White Sliced *
Multigrain Brown Sliced
Soft Bap
Sub Roll
McCambridge's Soda
Gallagher's Gluten Free
(All of our sandwiches are made WITH spread unless you prefer no spread)
* Half & Half: Mon, Tue, Wed. White: Thu, Fri.
Add Your Filling

Premium Ham (Govt. Guidelines recommend eaten only one day per week)
Fruit Spread
Sliced Turkey
Sliced Cheddar
Egg Mayo
Tuna Sweetcorn Mayo
100% Chicken Breast
100% Halal Chicken Breast
Fruit, Veg or Snack
Apple (everybody's favourite)
Satsuma/Clementine
Banana
Shaped Crunchy Carrot (batons)
Sweetcorn Pot
Yogurt Tube
Wholemeal Breadsticks
Plain Rice Cake​
O'Brennan National School, Kielduff, Tralee, Co. Kerry, V92 AE73
Phone: 066 713 7448